Comprehensive air conditioning services
Our trusted air conditioning Bromley based has all your climate control requirements taken care of. Whether you're looking for air conditioning for your home, commercial premises, or leisure facility, we can handle the whole process. Combining family business values with extensive industry experience, we provide industry-leading services to our clients in Bromley and across Kent.
A complete service
At Kent Air Conditioning Co Ltd we provide an air conditioning service Bromley residents can rely on. Not only can we design and install your air conditioning system, but we can also keep it serviced and maintained. This ensures that it continues performing efficiently, saving you money and preventing unnecessary downtime. We provide a one-stop service for our clients and are on hand to provide fast repair and maintenance services whenever you need them.
Your local experts
With over 4 decades of experience, we offer an industry-leading service Heat Pump System and air conditioning service in Bromley and across the county. As a family-run Kent business, we've built our reputation on providing an affordable and reliable supply and maintenance service that's tailored to the needs of each client. We listen to your needs and ensure that the system we install is perfectly tailored to give you the ultimate temperature control.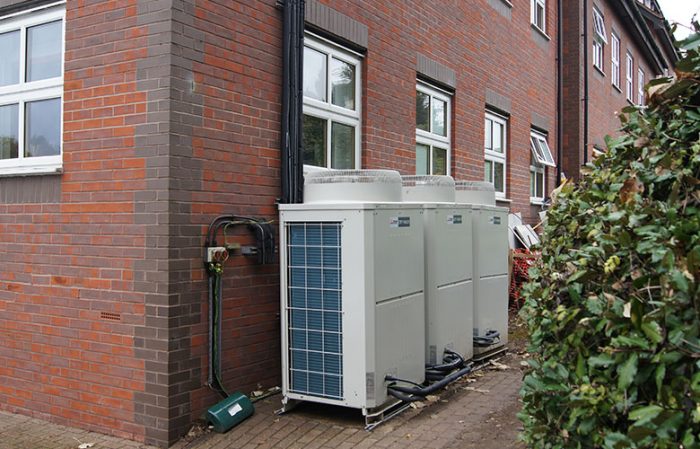 Save money with regular air conditioning maintenance
Regular servicing is crucial to keep your air conditioning system working as efficiently as it can. It can prevent costly breakdowns and save you money in the long run while ensuring that your air conditioning system never lets you down.
During a regular service, we'll check refrigerant levels, lubricants, filters, fans, and grilles. We also make sure that your thermostats are operating correctly. We service and maintain most leading brands including, LG, Sanyo, Mitsubishi, Hitachi, Panasonic, Toshiba, Daikin, Samsung, and others.
With average summer temperatures rising in the South East, keeping cool has never been a more important priority.