Commercial Air Conditioning
Kent Air Conditioning promises to deliver customised solutions that are right for your environment and your budget.
Helping you to create a more comfortable and welcoming environment for your employees, customers and visitors.
Also A/A energy rated systems are covered by Enhanced Capital Allowances (ECA) see website ECA : Home Page for more information.
Kent Air Conditioning are experts in providing fast and efficient solutions for all your air conditioning, including heating requirements in small, medium and large businesses
How Does Air Conditioning Heat Your Premises?
Answer: By Using a Heat Pump
What is a heat pump?
Answer: A heat pump extracts low temperature energy from the environment and increases its temperature for heating purposes. Heat pump efficiencies are normally quoted as the coefficient of performance of the system; these are typically in the range 3 to 5.
In other words, extracting heat from renewable sources requires just 1kW of electrical input in order to generate 3kW to 5kW of heating output.
Heat pump systems therefore, are 3 to 5 times more efficient than fossil fuel boilers and are more than capable of warming commercial areas completely, even during the lowest winter temperatures.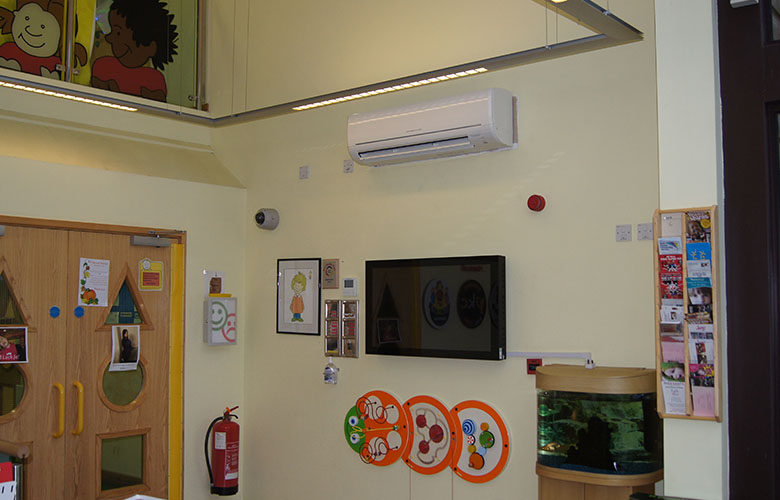 Design & Installation
Every project is individually engineered ensuring that you receive the very latest, energy efficient systems available. Free 'no obligation' quotations and designs to meet your exact requirements.